Celebrating our female role models
March 8, 2021
Monday is International Women's Day, and in the UK construction industry women are outnumbered 7:1. But on one of the Europe's most ambitious construction projects females are taking a leading role, with Programme Director Karen Mercer leading the scheme and multiple other women in senior positions.
The Brent Cross Cricklewood regeneration project is building Brent Cross Town, a new park town with 6,700 new homes in north London. Barnet Council is generating tens of thousands of jobs, both in construction and with the creation of 3 million sq ft of new offices plus retail, leisure facilities, and other supporting infrastructure.
There will also be the creation of Brent Cross West, London's first major new mainline station in over a decade, which almost uniquely is a project being led by the council. But the multi-billion pound project is still running on time, despite the additional and unprecedented challenges created by the COVID-19 pandemic.
Sam Wadsworth is Programme Director for Brent Cross West for Barnet Council's partner Mace Group. She said: "I've been managing projects in the rail industry since I was 26 and in the early days I'd often be the only female on the site.
"Today that has changed with more women working in the rail industry, and local authorities such as Barnet Council are particularly good at promoting females to senior positions."
Not all the senior women involved in the project have followed such linear career paths. Isa Ribeiro works for another council partner, Galldris, as a Project Manager on Brent Cross Town. But she was previously captain of Portugal's international rugby side and played at five European Championships as a scrum-half.
A recent survey showed that just 13 per cent of women aged 16-25 would consider a career in construction. Before the pandemic Isa often went into schools to speak about careers in construction to young girls, and she sees changing attitudes at a young age as being crucial.
She said: "It's often something they've never considered before, but you can't just hope women will want to go to university and study civil engineering.
"Life as a woman in construction has definitely changed since I've been in London. People's reaction to having a female project manager is completely different for example, and that's only a good thing. The whole world is changing for the better in that way."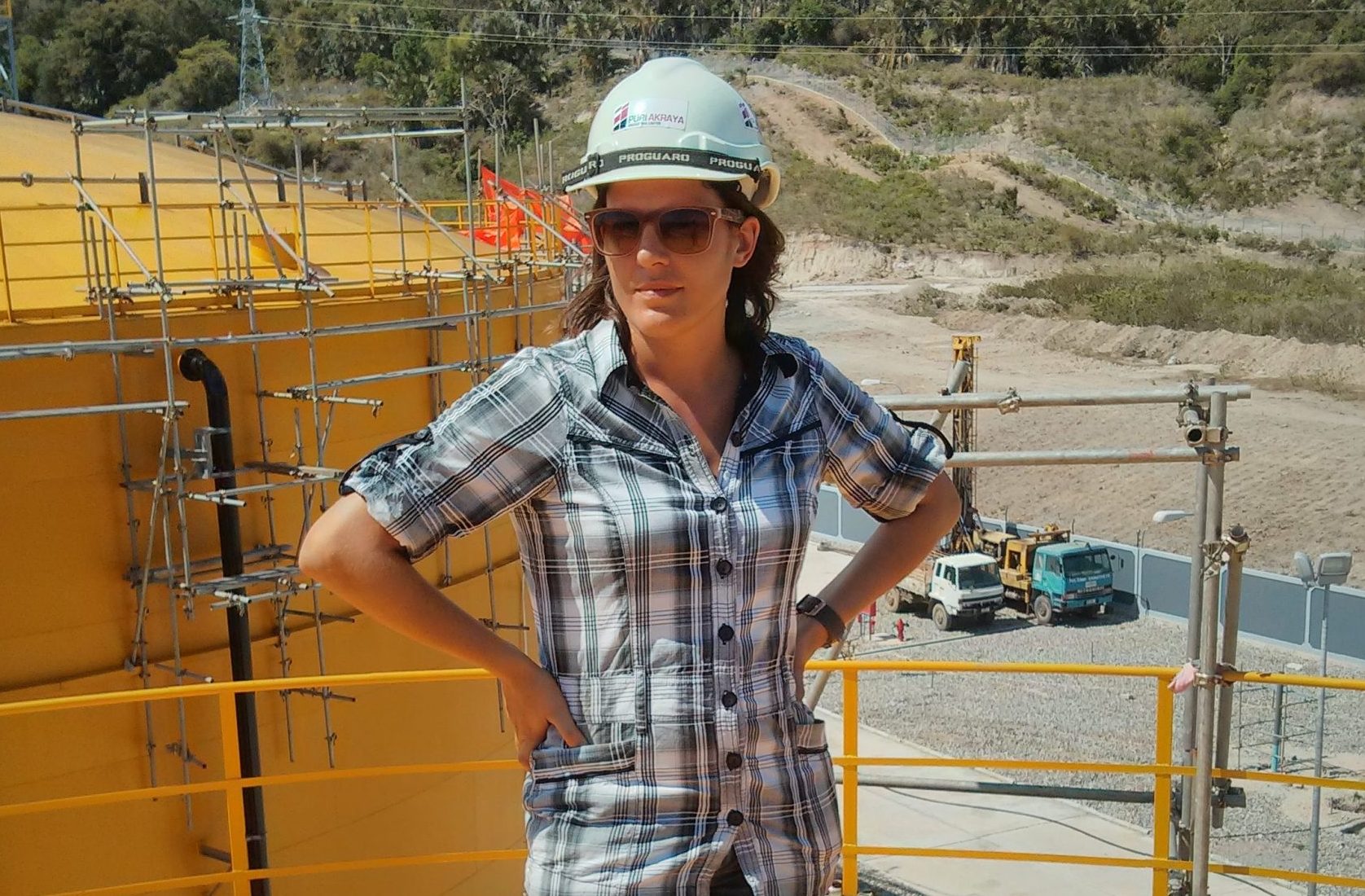 Regeneration Manager Angela Latty was one of the first people to join the team delivering the Brent Cross Cricklewood regeneration project, more than a decade ago.
As she says: "It was never just a housing scheme, it was always envisaged as a 20-year project.
"In my time it's gone from being an idea, to being drawings, to things being built and opening."
A 2018 study by Randstad found that more than half of females in construction said that they never had a female manager (52%), falling to 36% in 2019, while 29% attributed a lack of female role models in the field preventing women seeking their first roles in construction
But when asked for the women she sees as role models Angela includes Programme Director Karen Mercer, adding: "Brent Cross Cricklewood is an incredibly complex scheme, and Karen just gets it. She gets the people side, she gets the development side, she gets the logistics side – that's really rare."
Karen herself sees the number of women on the scheme as being a positive, because having a gender balance reflects a wider balance of personalities and viewpoints.
She said: "It's unusual for a council to be leading on a new railway station, and this is a scheme which is going to have a lasting positive impact on the community and economy. That means we need a range of perspectives and expertise, but we also need to complement each other's experience and abilities."
She added: "One of the great things about local government, and Barnet Council is definitely an example of this, is they are very good for promoting women into senior positions. What matters above all is who is the best person for the job.
"I've never felt that being a woman has held me back, and my advice to any young women starting their careers today would be just go for it, don't take 'No' for an answer, because if you believe in yourself you can do it."
Cath Shaw, Barnet Council's Deputy Chief Executive, is Project Sponsor for the Brent Cross Cricklewood regeneration project.
She said: "My mum worked in IT in the 1970s and 80s, so it never really occurred to me that women couldn't do whatever job they chose. The public sector generally has a pretty good gender balance, but it's very striking that development and construction have a long way to go.
"I'm incredibly proud of what Karen, Sam and the team are delivering with our partners at Brent Cross – it's going to be a place that offers a really amazing quality of life, with a focus on health and inclusivity. The more diverse the team that designs and delivers it, the better it will be."
Women interested in careers and job opportunities with the Brent Cross Cricklewood regeneration project should contact Cali Ibrahim on skills@barnet.gov.uk