Local Business Focus: Cricklewood Coffee
January 29, 2021
We find out what makes the perfect blend with Cricklewood Coffee's award-winning brews
If you want a coffee that tastes of home then it has to be Cricklewood Coffee. Because from the very beginning, the business has been at the heart of our community.
"I was helping out with the garden at Cricklewood Station when the idea came to me," said founder James Colbourne.
"I thought it would be great if I could make a job for myself close to where my children were going to grow up.
"I chatted with the lovely NorthwestTWO residents' association and to the station manager, and they really supported the idea.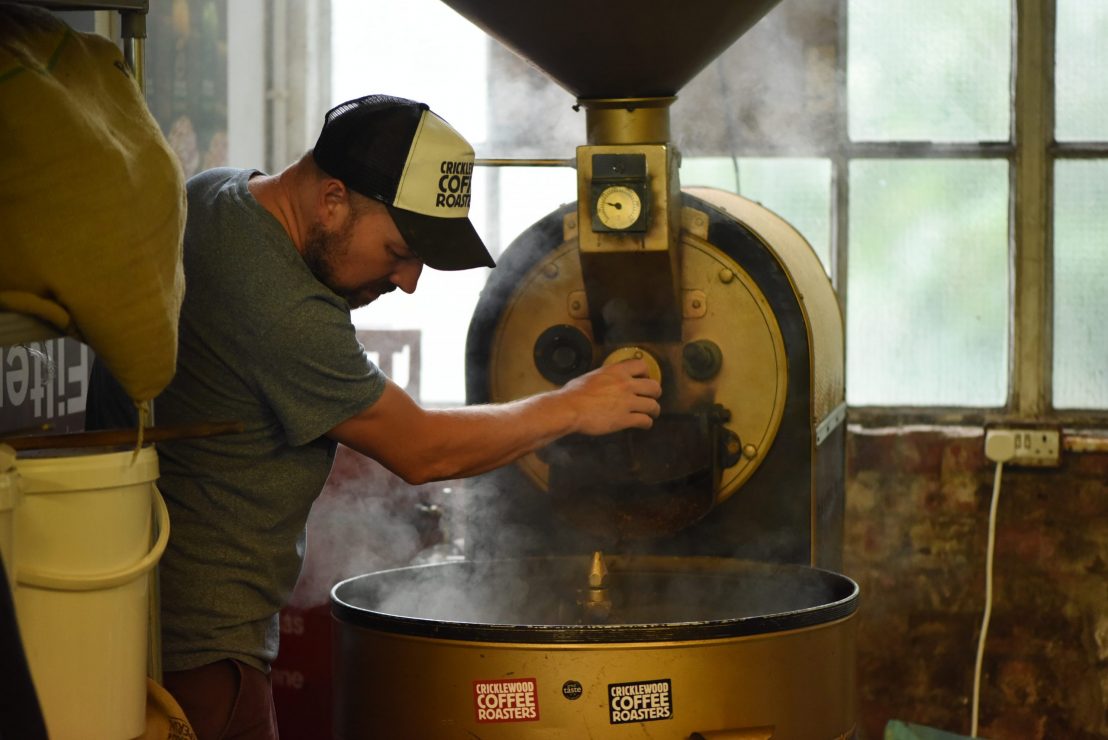 "So I bought a van, and started selling coffee from outside the station."
After completing his first year in business James began learning how to roast his own coffee. Now he rides his bike every weekday afternoon plus various weekends, making deliveries across north west London.
But it's not only customers who raise a toast to his roasts – James has also won multiple awards at The Guild of Fine Food's Great Taste Awards, including being granted Great Taste Producer Status which recognises him for consistently producing an excellent product.
James said: "I love making the coffee, but I also love the personal element.
"I met my bean importer when they just came up to the van and started talking to me, while another one of my van customers has provided me with warehouse space.
"Then there have been times when I have introduced or reconnected people – like two customers who both bought coffee from my van and were old school friends but hadn't seen each other in years until they met again through buying coffee from me!"
Cricklewood Coffee will become even more of a family affair this year, as James's partner Laura is a ceramicist and plans to make and sell handmade cups for the business.
But one of the most unusual parts in James's story came when he reached out to Erik Spiekermann, a renowned German typographer who he had seen at a design event in Brighton and who had created branding for organisations such as Volkswagen and Deutsche Bahn railway. Unbeknown to James, Mr Spiekermann's brother had once owned a coffee business in Berlin, and his son used to live in Cricklewood. The two men met up, Mr Spiekermann designed the Cricklewood Coffee logo, and now James sends him several bags of coffee as a 'thank you,' every year.
Like all businesses Cricklewood Coffee has been affected by the COVID pandemic. Social distancing meant it was impractical to be based outside the station, so James has closed his van and now sells online.
But with his online store offering everything from coffees from across the world, to re-useable cups and filter papers, the future looks bright.
And he also has the approval of the Brent Cross Cricklewood team, with the developers at Argent Related being such big fans that James has become the preferred supplier of coffee for the Brent Cross Town community hub at The Workshop on Claremont Way.
James said: "It's really hard work but I'm getting there and I'm really excited about building and growing the business in 2021 where hopefully I'm in a position to employ local people and give back more into the community that has helped me so much."
You visit the Cricklewood Coffee website here or call James on 07768 536873.