Local Business Focus: Ihle Violins
March 11, 2021
"The way I was brought up, I was always told you could be anything you wanted to be," says Philip Ihle, founder of Ihle Violins.
Which is how he explains his whole story. It's how he explains growing up in Stuttgart, training in Italy, working in Switzerland, and establishing himself in Cricklewood as one of the world's leading violin-makers – it was what he wanted to do, so he did it.
Cremona in northern Italy is regarded as the home of violin-making, with the city's reputation for traditional violin-making dating back around 500 years. And Philip was also driven to work with the best when he moved to Cricklewood.
He said: "My life plan was to spend 20 years as a violin-maker, and then 20 years as a primary school teacher. I wanted to learn manual skills before I went into education, so when I finished school I went to Cremona and trained for four years.
"My first job was when I went to a big workshop in Switzerland, and worked on a workbench alongside five other people, mainly on small restorations and small bits of making violins. Then a job came up with Florian Leonhard in Hampstead– and as this city is the hub for precious instruments and antique violins, it was the ideal place to be."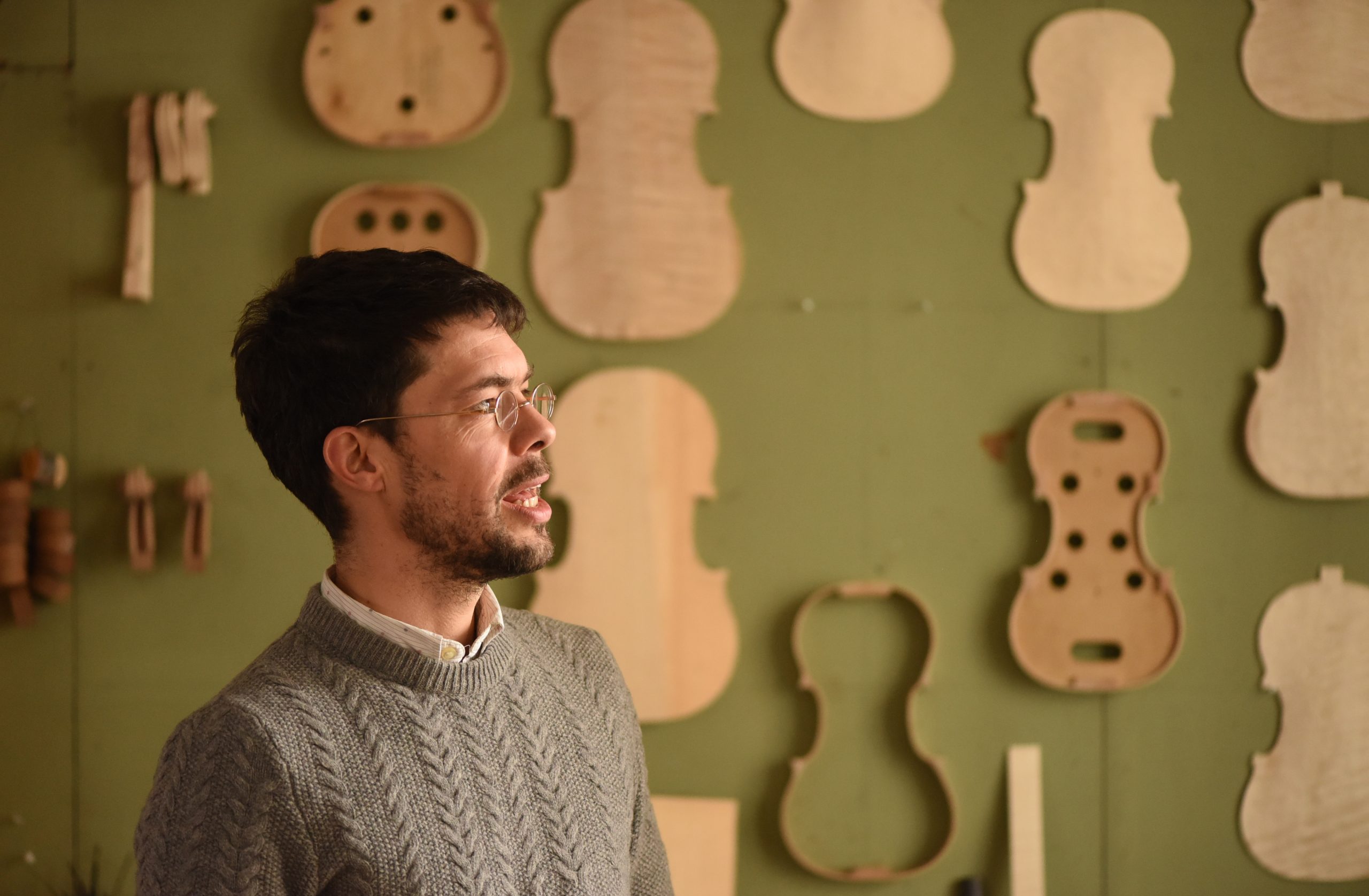 Philip first moved to Cricklewood in 2007, and he now has a workshop in the borough too.
Over the years his reputation has grown, and he has graduated from restorations to making replicas of Cremonese instruments, whilst also giving lectures to a number of national associations.
He has also won a number of international competitions including a gold at the 2018 Violin Society of America Competition, being chosen for outstanding workmanship and tone from 350 violin, viola, cello and basses and 100 bows that were submitted by luthiers and ateliers from around the world.
Today Philip makes around 10 instruments a year, employing both a French maker and a violin student.
He said: "You can get really deep into detail with violins, and quality really matters. One line that I cut with my hand can go so close to what is in my imagination.
"As a craft it lets me grow my imagination and my skills at the same time."
For more information on Ihle Violins visit www.ihleviolins.com